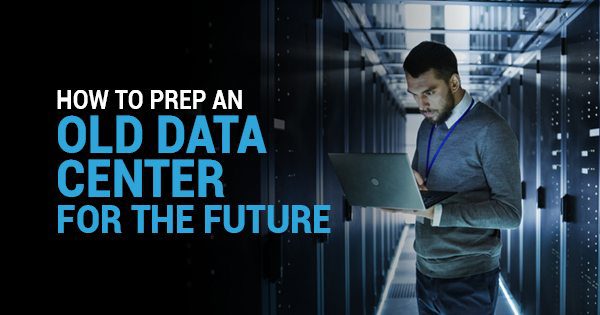 Updating your organization's data center is critical to keeping up with industry standards. According to Green Computing norms, any data center that is older than seven years is considered out of date. However, practical standards consider the average life of a data center to be about nine years. If your center is nearing this age, it's certainly time for a reboot. And with this change, you have a prime opportunity to fit the data center for the future of containment.
Here's a quick introduction to future proofing your new and improved data center.
Equipment
One of the most important updates you can make is to your physical equipment. By purchasing better, greener server racks and installing more efficient containment systems, you can give your center a competitive edge in this ever-evolving industry. To start, consider these updates:
Fine tune the hot or cold aisle containment layout. The efficiency of your data center aisle containment determines most of the efficiency of the whole data center. By optimizing airflow and minimizing leaks, you can use all energy efficiently. For cooling systems, you may also consider water cooling and other renewable sources.
Prioritize cable management. If cable management wasn't a priority in your last data center, it should be at the top of the list going forward. It's easy to let these get tangled, but you have a new chance to organize them well.
Make an informed decision when purchasing data racks. Cost should not be your only consideration when purchasing a data rack. Work with a data rack company to find the best racks for your data center's needs. The industry is moving fast, so there are many new features to consider.

Management
Even the best equipment can't advance into the future if your management is stuck in the past. This is why it's important to update your company's best practices and look into current industry standards. By having clear guides on green data center aisle containment, equipment maintenance, emergency preparedness, and other details, you can keep your data center as current as possible. Remember that over 65% of IT equipment failures are attributed to poorly maintained air conditioning units. The right preparedness can reduce this risk for your data center aisle containment.
With the combination of updated equipment and best practices, you can prepare your data center for a future of change. And by default, this can keep your entire company more prepared as well. Knowing all of the details you need to consider, do not hesitate to reach out to a data center professional to help you make your decisions. This collaboration may produce better results.