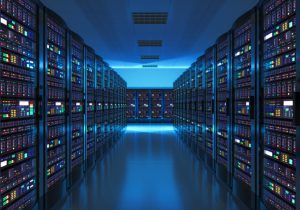 Data centers that are over seven years old are classified as out of date by Green Computing norms despite the practical average life of a data center is nine years. This can be frustrating for data center owners, but there are a few great reasons to update your data center sooner than later. Here are a few examples of how you can benefit from an up to date data center.
Electronic Cabinet Designs
Every year, server storage gets more efficient and organized. Electronic cabinets are the most important storage apparatus in the data center economy because they host servers in an optimized and connected way. Custom electronic cabinets could help you optimize your data operation to the fullest extent.
Hot or Cold Aisle Containment Systems
One of the biggest hurdles in data center management is the overhead cooling costs. Containment systems are industry changing solutions to a very real problem. In the past, you would either spend significantly more than necessary to keep your servers cool, or you would spend too little, and watch your servers burn out. Containment systems save money on all fronts. With the carbon levy and current electricity price increases, HVAC costs could rise 67% in three years. Improving AC efficiency could reduce this 35%.
Cable Management
New data racks are equipped with improved cable management accessories. No more zip ties and tangles, we live in a modern time with simple solutions that offer huge benefits.
Computing Power
A new set of servers could seriously help your data center efficiency and product quality. Eventually, your old servers will be obsolete due to the rapid pace at which technology moves these days. Don't get left behind, especially where your output is concerned.
Environmental Impact
Add all of these factors together and you will begin to see how upgrading your data center could make a difference in the amount of energy it consumes, and the resulting amount of environmental damage it could prevent.
Updating your data center might not always be an option, but it certainly has the potential to affect positive change in your business. Consider the benefits and costs before making a decision specific to your data center. Ultimately, you might be surprised at how much you stand to gain.