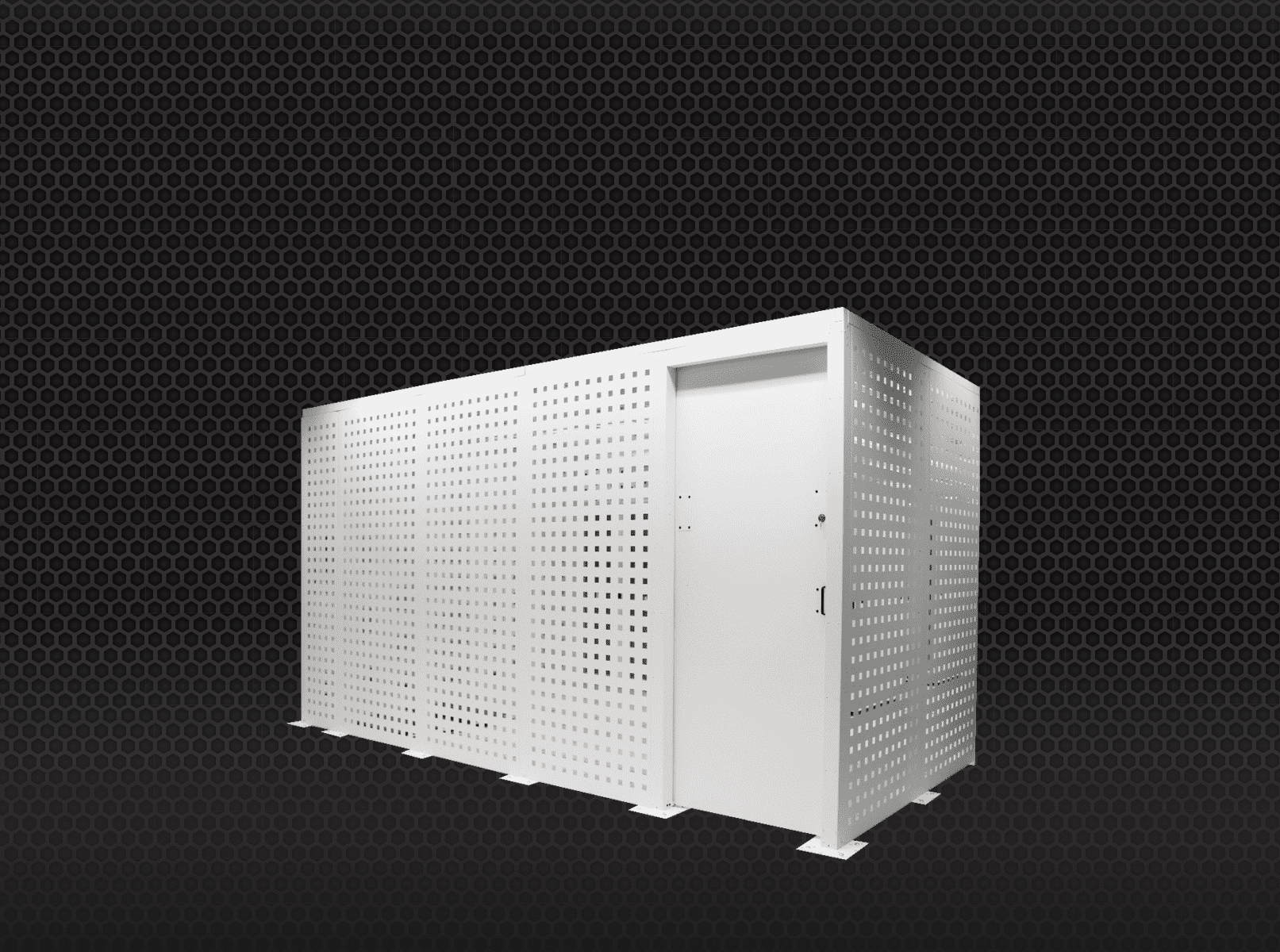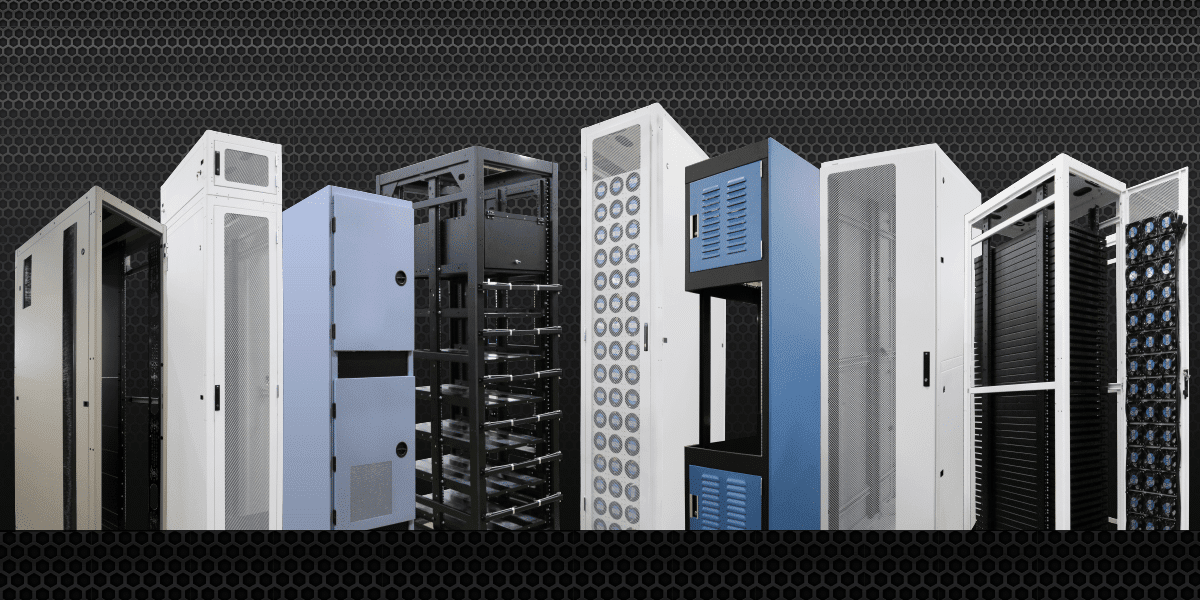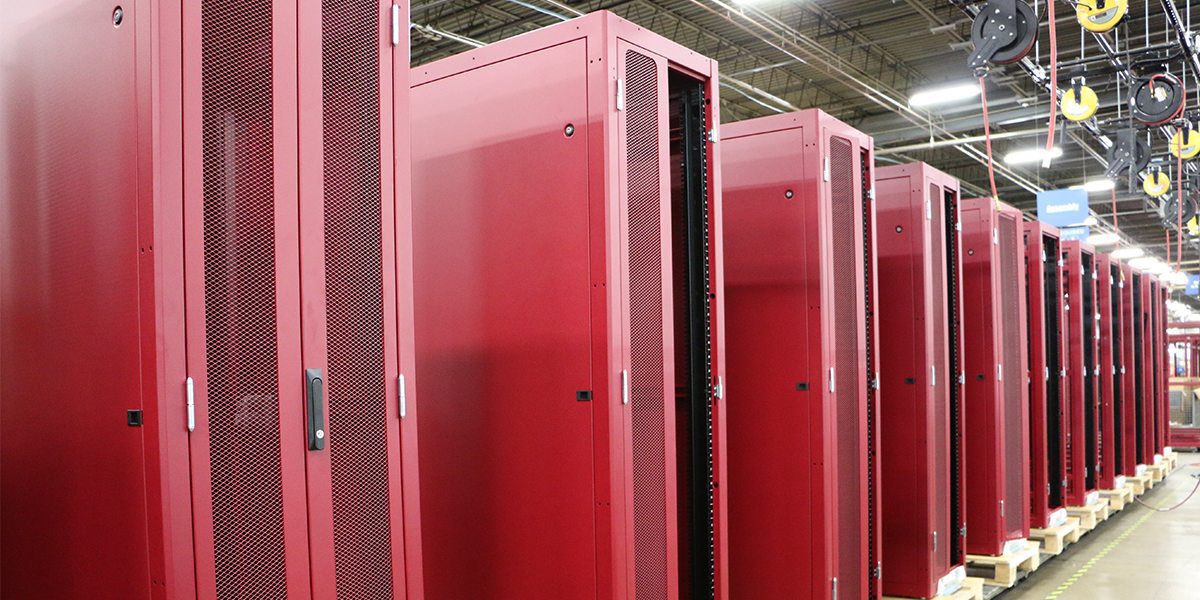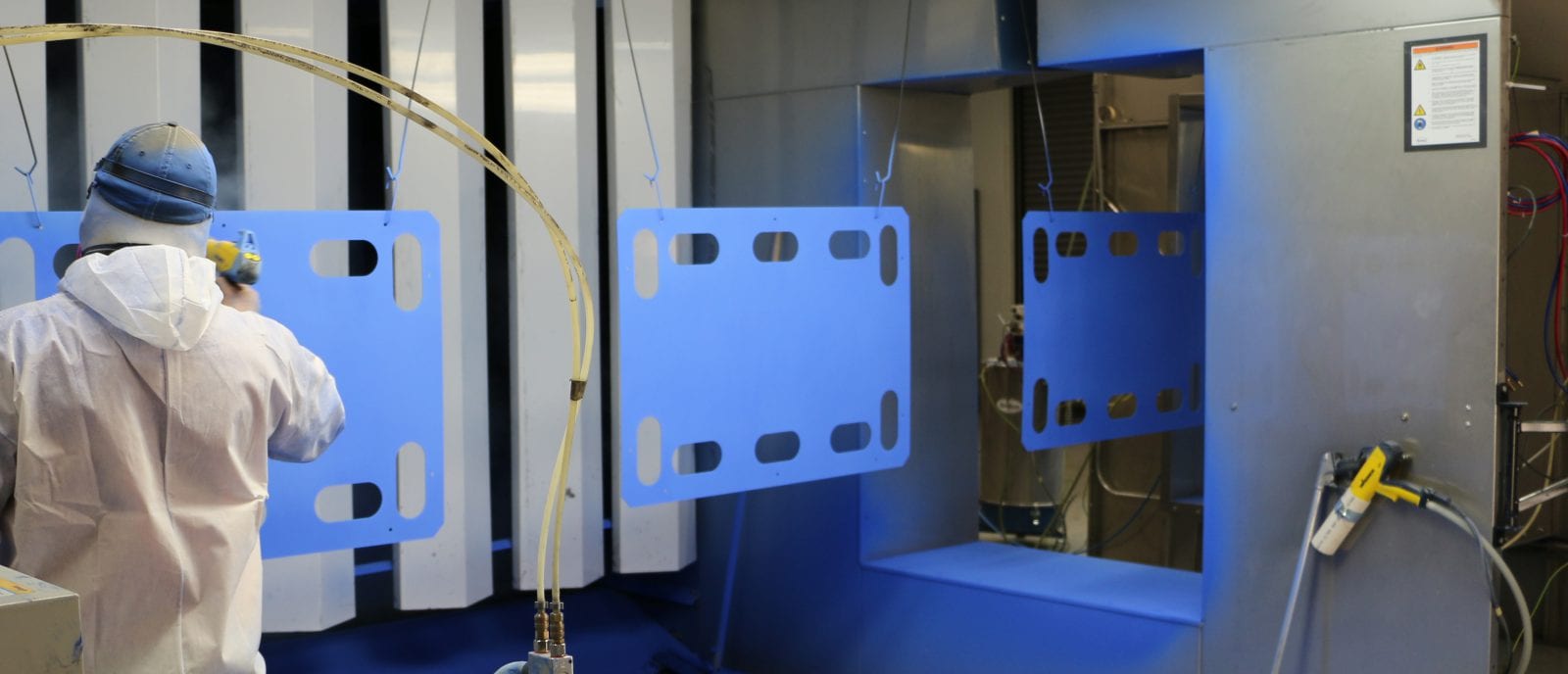 UL Listed
OUR TITAN SERIES IS UL LISTED
Our Titan series is the best in the industry with UL listed racks up to 62 RU with a load rating of 5400 lb.
Colocation Cages
Provide a secure barrier around your cabinets and IT infrastructure with our flexible designs to meet your exact requirements.
Custom Gallery
Customization is our standard at AMCO Enclosures. Take a look at some of our custom racks designed to meet our customers' specific needs.
DTslider_red
TITAN DT SERVER AND NETWORK RACK
The most customizable rack you've ever seen with the highest load ratings in the industry.
Tour our Plant
Take a look inside our facility at IMS Engineered Products in Des Plaines, IL.
A BUILD FOR ANY SITUATION
A Build For Any Situation
Customization
As data center server rack manufacturers, we know a thing or two about product customization, and while standard options will work in most cases, there are still instances where a custom server rack is required. Forty percent of the racks that we ship have some level of modification. Our engineering team welcomes the opportunity and challenge to design a customized server rack or electronics rack enclosure solution to your exact specification.
Quality
As an ISO9001 registered company and experienced server rack manufacturer, we are committed to quality that unites technologies, technical acumen, attention to detail, and craftsmanship. Our Total Quality System includes trained technicians, calibrated equipment, testing systems, and In-Process controls.
Supplier Involvement
Our Early Supplier Involvement (ESI) program is considered a model in the industry. By working closely with customer designers and engineers, IMS Engineered Products can reduce tooling and direct product costs while speeding up customer's product to market.
Customer Support
Our national sales force along with our local sales representatives are ready to support our customer's needs immediately.
The Latest Machinery
Located in Des Plaines, Illinois, our 290,000 sq. ft. manufacturing facility features the latest technological advances in production. Our equipment includes highspeed lasers, CNC turret presses and powder, and wet coat paint lines.
Manufactured in the USA
AMCO Enclosures has been recognized as an industry-leading server rack manufacturer for over 70 years.
Years Manufacturing Racks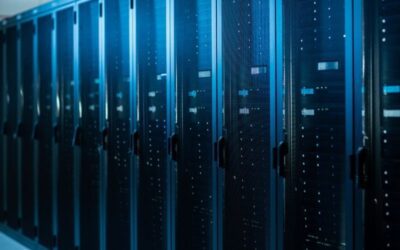 Your data center's layout and hardware usage are crucial to the facility's overall efficiency. Having a poor design can reduce energy efficiency, prevent servers from performing at optimum levels, cause heating issues, and cost you money. As a result, you need to pay...
read more
GET IN TOUCH WITH US TODAY