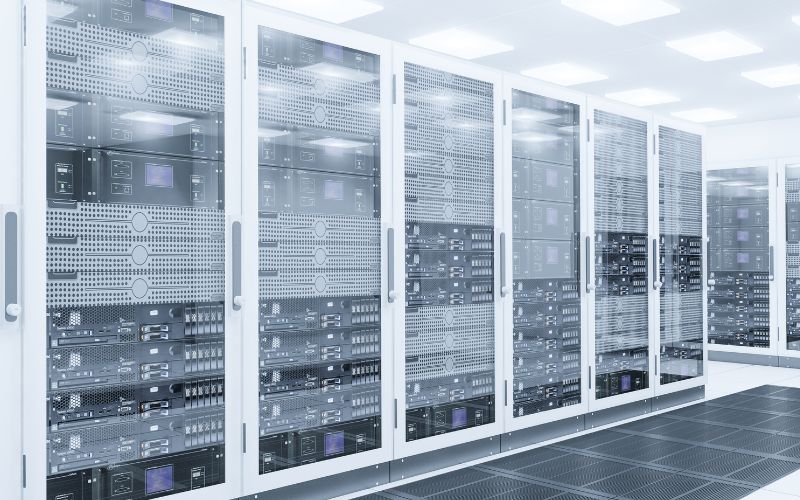 There's nothing more daunting than running a data center. You have to manage things effectively and balance several factors, such as lighting, power distribution, cooling, ventilation systems, and server accessories like data cabinets to hold the servers and other equipment.
Finding the right size data cabinet can be difficult. Luckily, we're here to help. Check out our three tips to help you find the right server cabinet size.
Check the Dimensions
The size of your equipment and the amount of equipment you need is the central measurement that determines the size of your cabinets. Racks—open or closed—are measured by height using the rack unit "RU,". Once you know how many RU's are needed, you can find a cabinet that fits your needs.
If you're looking to install ten 4U devices in a custom server cabinet, your cabinet height will have to be at least 40 RU's and probably taller to allow for expansion. The shortest server rack in a data center is usually 42RU. Additionally, cabinet depth is measured in millimeters or inches, usually between 42 and 48 inches or 1050 and 1200mm. The depth of the equipment going in the rack will dictate the depth of your data cabinets.
Make Sure It Fits
Someone will have to deliver your cabinet. You need to ensure it can fit effortlessly through your data center's various doorways, hallways, and pathways without obstruction. What's the point of buying something that won't fit through the door? Measure the dimensions of all the pathways into, toward, and through your data center so you can ensure the cabinet fits without any hassle. This tip is a key factor in finding the right server cabinet size.
Consider Your Layout
Hopefully, your data center has room for expansion—you must ensure your data cabinets fit within the structure you created in the blueprint. Going with taller racks that allow you to add equipment down the road is critical to ensure you have room to expand. You also want to ensure your cabinets are all the same height so you do not have a "skyline effect" which will allow you to add aisle containment easily. Before installing any data cabinets, ensure they fit your schematic. Ensuring you get the right data cabinets can be tricky, but if you follow these tips, you'll have the right racks for your data center.