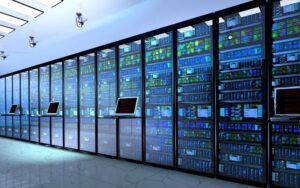 Are you interested in learning more about how data center racks work? It may be useful if you have a data center. Find out more here.
Data centers are nexuses of information and technology that protect and distribute information about a company and clientele. We find many accessories and items in a data center to help with this purpose. Whether discussing the data center's HVAC system, designed to prevent overheating, or cabling, every part of a data center is important.
One of the most crucial components of a data center is server racks. But what are data center racks, and how are they useful? We'll dive into the ins and outs of data center racks below.
What Is a Data Center Rack?
A data center rack is a great organizational tool for your data center components. It's designed to help you contain your components—usually servers or network switches—and keep them safe. They also save space since they allow your components to stack vertically. In addition to this, many data racks have provisions for tool less mounting of rack PDU's in the back of the rack. Server rack manufacturers implement many features to ensure ease of use.
The Benefits
A data center rack allows substantial airflow between the servers and other equipment. This lessens the impact of overheating, which can affect your equipment. Overheating is one of the main causes of equipment failure in a data center.
It also helps organize your cables neatly in your rack. They can be bundled uniformly, which makes the entire rack more organized and manageable. Two of the common options for organizing cables in a data rack are a vertical cable lacing strip or fingers.
Security is another important feature that data racks provide. The doors to the racks can be locked with a key but combination handles and electronic handles are also very common.
Is It for You?
The short answer: certainly. A data center rack comes with many advantages at an affordable cost. The benefits, from the airflow to cable management to security, can help you manage your data center effectively.