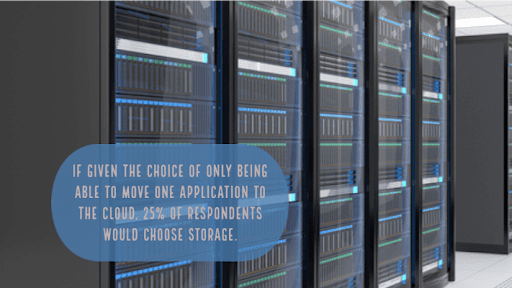 Storage is a crucial function in information technology (IT). A survey showed that 25% of customers would pick storage if required to choose a single application to keep in the cloud. By shifting storage to the cloud, 82% of companies say they've saved on costs.
Air conditioning (AC) is also a major consideration for IT. AC that is not adequate has not been properly maintained, or has stopped working altogether is responsible for more than 65% of information technology equipment malfunction. Air conditioning a typical server room using 30 kilowatts at 70% capacity will cost $23,000 at 12.7 c/kWh, and it will create 243 tonnes of greenhouse gas. This cost might increase by as much as 67% by 2023, if calculated according to today's electricity cost increases and the carbon levy. By contrast, if AC systems are made more efficient, the price could drop by as much as 35%.
Companies are rightly concerned about the functionality and efficiency of their data center products, including server and network racks, cable management racks, hot/cold aisle and rack containment, colocation cages, pin and sleeve device housings, and data racks. A 2011 survey predicted that more than 38% of major companies would surpass their IT capacity within a year and a half. By Green Computing standards, data centers older than seven years are seen as outdated, but IT professionals actually expect a data center to last for nine years. A data center's power density is 100 times greater than the power density of a big office tower, and equals that of nine Walmart-sized shopping malls. Of all data centers, 80% are currently using or considering using hot or cold aisle containment to maintain server temperature and increase energy efficiency.
Data center products must look to future needs. By 2021, over 63% of all IP traffic will be attributed to wireless and mobile device usage. The Cisco Global Cloud Index 2015-2020/Synergy Research report predicts that 47% of servers will be acquired by hyper-scale companies.
If you're interested in new methods of server system cooling, airflow management, or other data center functions, contact AMCO Enclosures today that specializes in custom data center products.