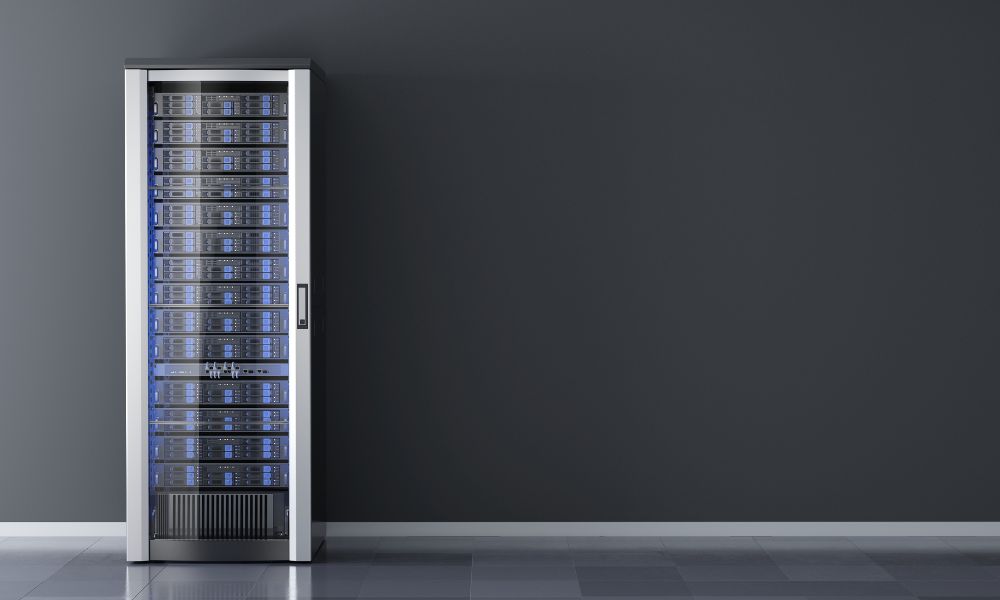 Server racks are incredibly useful. They help you hold your hardware and organize and protect your servers and network gear. You can even get seismic racks in places that are at risk for geological events like earthquakes. With those racks, you don't even have to worry about your hardware. They're designed to keep you and your company's infrastructure safe. Different racks exist, but the most common are open and closed-frame server racks. They each have their benefits and drawbacks. Check out the differences between open and closed-frame server racks and learn which to buy.
Open-Frame Racks
Open-frame racks are wonderfully budget friendly and great for keeping all your equipment in one place. Additionally, open-frame racks don't obstruct airflow. They improve circulation, making it less likely for your servers to overheat and become damaged.
The lack of doors makes maintenance a cinch since nothing can get in the way. On the other hand, the openness may cause a lack of security. If the racks are completely open without side panels there can be air mixing from rack to rack.
Enclosed-Frame Racks
Enclosed-frame racks have excellent protective properties when built by server rack manufacturers because of their unique framing. They still provide plenty of air circulation because of their perforated doors. This keeps your equipment cool in a place with a higher temperature than usual.
Close-frame racks hide cables, protecting them from damage in the long run. That said, keep in mind that you are paying for the protection. Enclosed racks are more expensive than open racks. Access is more limited with an enclosed rack but the extra protection they provide may be worth it to your organization.
What's Right for You?
Which is right for your needs? Should you buy an enclosed or open rack? The answer depends on your needs. An enclosed rack might be better if security is a top concern for you.
On the other hand, if you have budgeting concerns do not require as much protection, it'll be wise to get an open-frame rack. Neither option is better than the other, so weigh the benefits and drawbacks of each before deciding.