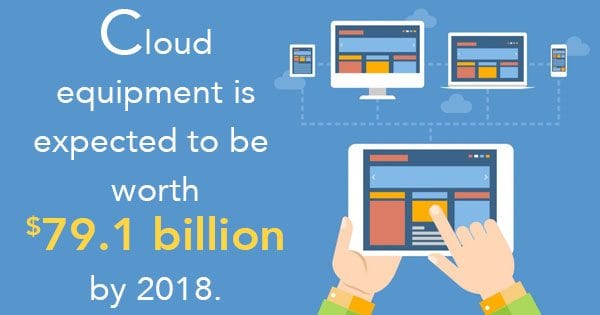 Most earthquakes are barely noticeable, even by people in the epicenter of the quake zone. But when "the big one" hits, homes and businesses can be completely destroyed. On February 22, 2011, a massive earthquake rattled Christchurch, New Zealand, leaving 185 people dead and thousands more injured. Then, in June of the same year, another fatal earthquake hit the area.
Between the two earthquakes, nearly 3,000 people were left jobless, and even more had become homeless. Almost 6,000 businesses were partially or totally destroyed, creating a financial crisis on top of the humanitarian one. As a result, Christchurch was left in shambles both physically and mentally. But as the region dealt with the lingering trauma and aftershocks from the earthquake, technology companies were learning that earthquakes posed a major hazard to modern technology infrastructure.
Here in the United States, many technology companies are based in Silicon Valley, in earthquake-prone California.
Earthquakes Can Wreak Havoc on Data Centers and Server Racks
After the Christchurch quakes, many businesses failed to get back off the ground not only because their buildings were gone, but because they had lost electronic data due to hardware damage. Billions of dollars were spent rebuilding the city's infrastructure alone, not to mention replacing expensive and important technologies and tools. For many business owners, these events emphasized the need for data backup and more stable server rack enclosures.
But for data centers that host cloud-based data, online backup isn't always an option. In most cases, these centers are the backup. That means these data centers require specific types of server racks to protect data from the dangers of natural disasters.
What's the Solution for Data Centers Near Fault Lines? Seismic Server Rack Enclosures
Seismic server rack enclosures are designed to resist strong vibrations caused by earthquakes or other disasters that may otherwise destroy data centers. These enclosures are reinforced with additional diagonal structures, and they are also stabilized to prevent tipping in an extreme earthquake. The enclosures are made in both open and closed configurations to accommodate varying levels of necessary protection.
In addition to withstanding strong vibrations, these seismic enclosures can also repel dirt, water, and other debris that may affect the functionality of the server or other electronic devices.
What if your company hosts its own data on site? If your servers are located in an earthquake-prone area, or an area prone to other natural disasters or destruction, you should invest in seismic electronics racks. Not only for the protection of your data, but also to prevent the expenses of hardware replacement.
With the market for cloud equipment expected to be worth $79.1 billion by 2018, you should do everything in your power to protect your equipment. Contact AMCO Enclosures today for a quote on seismic racks for your data center.