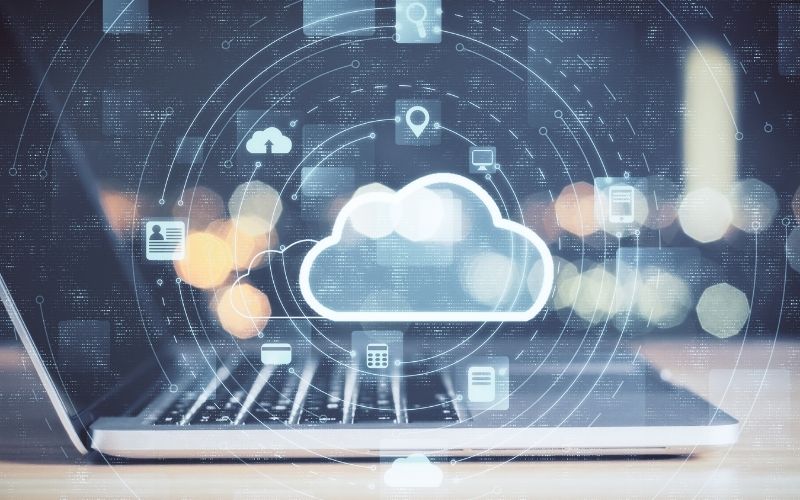 What exactly is hybrid cloud storage, and how can it help protect your data? A hybrid cloud is a mixture of data storage that can include on-premise infrastructure and cloud services, both private and public. Choosing a hybrid cloud has quite a few advantages that will affect your organization's data security.
You might think that using only an infrastructure or cloud will be sufficient, but there are benefits of hybrid cloud storage for your data that are worth exploring.
Remote Workforce
Hybrid cloud infrastructure is a great way to give your remote workforce access to data anytime and anywhere. Due to the pandemic, giving employees access to on-demand information not tied to a central location is already necessary.
Lower Costs
Did you know that a hybrid cloud can lower costs? Storing sensitive data on private infrastructure servers and keeping less sensitive data on public clouds can help prevent massive expenditures when there are spikes in demand.
Innovation
You can increase your speed to market by optimizing IT performance with a hybrid cloud model. With data storage not on infrastructure, businesses with a hybrid cloud model can launch new prototypes and products faster.
Continuity
Your organization can limit downtimes and any costs associated with them. Having both infrastructure and clouds will help to avoid interruptions that could prevent access to your data from occurring. When demands change, the private servers are never at risk of being overburdened since the cloud can absorb the extra influx.
Security
Businesses also gain more security with a hybrid cloud model. Security teams can quickly implement stronger security measures like encryption, access, and automation.
Even though you'll have to manage multiple platforms and vendors, there are definite benefits of hybrid cloud storage for your data. You'll increase access to adapt to a remote workforce while making your data more secure.
While you'll still have to navigate infrastructure concerns like finding data center cabinets for your more sensitive data, you'll be able to reduce downtimes, too. Learn more about setting up a hybrid cloud infrastructure by checking out the resources at AMCO Enclosures.