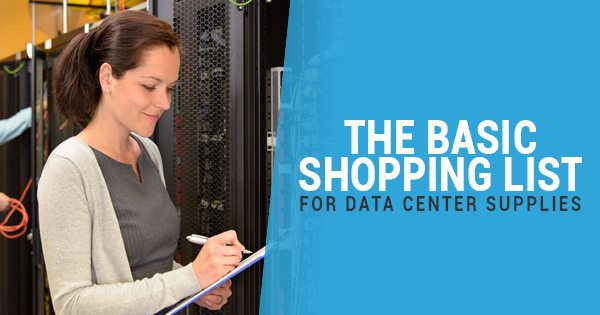 Even though data centers over seven years old are viewed as out of date in accordance with Green Computing norms, the practical average lifespan of a data center is nine years. If you are around the corner of your eighth year running a data center, or you are new to this market and need advice, this is a shopping list of data center supplies for everything you need to run a modern data center.
Servers
These are the powerhouse of your operation. They run and host websites, applications, and software. Any software you might use on the internet is hosted on a server somewhere in the world.
Networking Switches
These make it possible for, and determine how, information transfers from the data center to the outside world.
Electronic Cabinet
These house servers and network gear in a way that keeps them organized, protected and insulated from contaminants while not smothering the servers.
Storage Array
If a server is like a powerful laptop, storage arrays are like a gigantic hard drive. They are mounted inside data racks, and their job is hosting inactive content like pictures, videos, and music files.
Generators
If your power goes out at home, it's no big deal. If it goes out at a data center, people could lose access to vital information and programs. Generators prevent this from happening.
Power Distribution Units
Also known as PDUs, power distribution units are sophisticated surge protectors (power strips) mounted inside electronic cabinets.
Air Conditioners
Servers and network switches get hot. Air conditioners help them run at optimal efficiency.
Hot or Cold Aisle Containment Systems
If hot and cold air mix in your data center air conditioners, servers and switches will not be efficient. These containment systems isolate the heat from the cold, and ensure servers are kept at the right temperature.
Besides cables, cable rings, technicians, monitoring systems, and miscellaneous other little data center supplies, that is what you will need. Running a data center is no picnic, but with up to date supplies and a talented team of employees, you should be on the right track. If you need any help with updating or starting your data center, contact us for more information.