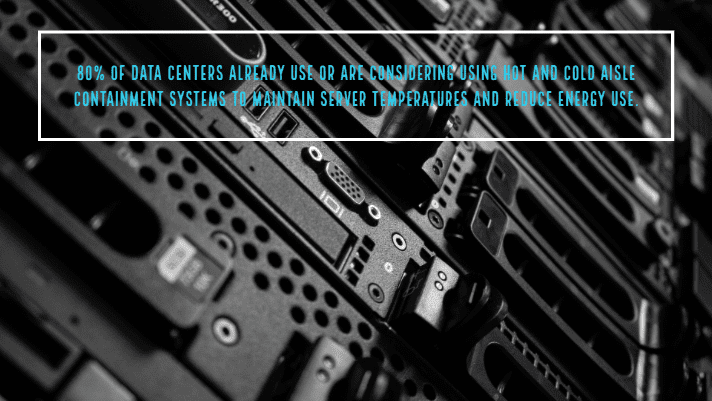 Most electronic cabinet designs come with a standardized mounting of 19 inches. Today, many manufacturers are allowing their customers to request custom made electronic cabinet designs to suit their needs. Most electronic cabinet designs are made for computer servers, lab, lighting, telecom, audio, and video equipment.
It has been said that data centers use one percent of America's power. Data center containment has become a common practice among IT and telecommunication companies. Keeping in mind that data spaces are expensive, most companies are investing in server racks which can house more than one IT equipment. Electronic racks usually have doors at the front and rear of the cabinet.
In an attempt to be more energy efficient, data centers are installing cold aisle containment systems and hot aisle containment systems. Some centers are doing both. According to statistics, 80% of data centers already use or are considering to install hot and cold aisle containment systems to maintain server temperatures and reduce energy use.
A cold aisle containment system is where the cold aisle between two racks is closed with doors on both sides and ceiling panels on top. The aim here is to trap the cold air at the equipment inlet to cool down the equipment. A hot aisle containment system is whereby hot air return chimneys are used to direct the warm air from the racks to the cooling units. If your data center space already has hot air return systems, then you should probably install a hot aisle containment system.
One thing that is commonly forgotten is bypass airflow. Bypass airflow is the air that does not go through the IT equipment before returning to the cooling system. In simpler terms, when the air flowing through the cooling units is more than the air flowing through the IT equipment, then bypass airflow is occurring. Some might think that installing both a hot and cold aisle system will solve this, but that is not true. However, when both methods are employed well, bypass airflow can be reduced by adjusting the fan speeds accordingly to increase the capability of cooling coils.
So which air containment system should you go for? There is truly no right or wrong answer to this question. Every data center is built differently and for different functions. Before making a decision, it is better to assess the benefits and challenges of each aisle system of course not forgetting to factor in bypass airflow and then make an informed decision on the best air containment system.