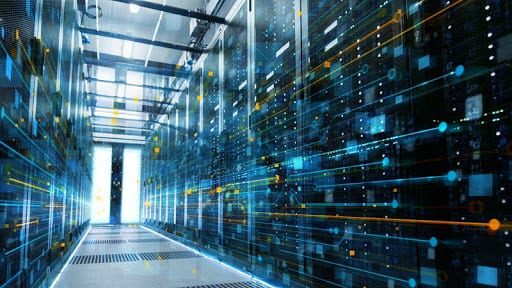 An estimated 82% of organizations have experienced decreased costs since joining the cloud computing movement. But managing a data center or edge data centers that directly support this technology doesn't always come cheap. To continue giving such organizations the benefits of data centers' support, you'll need to keep edge data center operational costs low.
This post highlights some of the ideal practices, which can cut your recurrent expenditure and wring out some savings from your edge data center operations. Here are the major approaches to cost-saving you can use to improve your profit margin and allow you to continue giving your clients great convenience.
Get the Right Size of Data Center Supplies and Optimize Their Use
Many edge data center products, such as the cooling systems and servers, achieve their optimal efficiency when they are loaded heavily. You should aim for close to 100% utilization because you can achieve efficiency at such levels with great ease.
Centralize the Monitoring of Data Center Products
It's more affordable to keep track of all edge data centers from a centralized location, like the SCADA electrical power network management system and Telecom Network Management Systems. The use of the centralized site or Network Operations Center (NOC) reduces the cost of localized monitoring for each edge data center's equipment and systems
Harness Less-Costly Remote Support
It may be expensive to send a maintenance crew to each edge data center whenever there's a problem to fix. As such, it's better to have a NOC with full remote access to the sites' equipment to conduct troubleshooting from anywhere. This maintenance approach is possible because most data center products have an Ethernet interface, which permits remote log-ins.
At some point, a technician crew may be required on-site to replace some hardware when necessary. But for small issues that don't require a physical presence, having remote support can save both time and money.
Use Remote Site Security to Protect the Centers
Hiring site security equipment and staff is a high operational cost because there are numerous edge data centers to protect, with some located in inconvenient and remote areas. As such, it's preferable to use CCTV security systems and remote access control to secure the site from the NOC location with no need for the physical presence of security staff members on-site. This can keep operational costs down while increasing your visibility and security overall.
Try Implementing Predictive and Preventative Maintenance
You should try as much as possible to install data center products that need minimal maintenance. You should use a maintenance management software to track actual and scheduled service work and to store the status of all updated assets. You should also install sensors at the center. Data from these sensors can be analyzed to predict and optimize inspection or service operations and periods.
Create a Building Information Model for Your Data and Containment Centers
All edge data center products should have asset ID tags, which should be designated at installation to define the data centers' 3-D model (known as the Building Information Model or BIM). BIM is a precise replica of what you install at the center and it shows how you route every component. This plan allows you to conduct remote edge data center planning for maintenance and upgrade works. Remember that you should update all upgrades on the BIM for future ease of use in maintenance and repair works.
Be Proactive, Rather Than Reactive, in Your Maintenance
You should maintain a regular regimen of inspection and maintenance for your edge data centers. You shouldn't wait until something is wrong to do a review. Reacting to emergencies can increase your center's downtime and lead to consumer dissatisfaction.
You should also replace each of your data center products based on the recommendations made by the manufacturers. You should thus not wait until the product fails before you do a replacement.
The operational costs of your edge data centers and data center products are often high. Such high costs may negate your efficiency gains and profit margin. But it's possible to cut down your edge data center's costs of operation by following the seven insightful tips provided in this post. Go on, put them to use, and you'll never regret it.