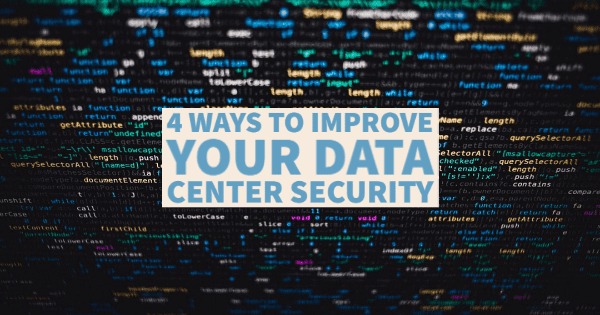 It's no secret that data center security is vital when it comes to the protection of your organization and your clients. In fact, the demand for disaster recovery services grew by as much as 23% in 2019.
Data centers provide services such as networking, data management, data storage, data backup, and recovery. Because they often hold sensitive information, it's crucial for data centers and their electronic cabinets to be digitally and physically secured.
How do you secure a data center?
To properly secure your data center, you need to have both physical and software security components. Software security prevents cybercriminals from hacking into your network by bypassing firewalls or cracking passwords. Physical security prevents outside interference from damaging your network.
Here are a few ways you can improve your own data center's physical and digital security:
Incorporate two-factor authentication.

Some data centers use two-factor authentication, including entering personal passcodes and scanning personal identity verification (PIV) cards. Biometric fingerprint door locks are becoming increasingly popular as high-tech security devices. These devices enable you to use a pin code, fingerprint, and a mechanical key to access the data center.

Installing SIEM.

A security information and event management (SIEM) tool offers data center managers a view of the center's security in real-time. SIEM allows you the ability to control and view everything including alarm systems, sensors, perimeter fences, and who was granted access.

Create secure zones.

It's good to layer security into your data center by creating secure zones in the network. You can typically split networks into three zones. These include a test area with a lot of flexibility, a development area that has a stricter environment, and a production zone. Your production zone should have only approved production equipment.

Scan applications and code before deploying them.

Make sure that you're scanning code and applications for vulnerabilities such as buffer overflows that could be easily exploited before they're deployed. Provide remediation capabilities and metrics if any vulnerabilities are detected.
One of the best ways you can maintain your data center security is by using modern, high-quality data center products. AMCO Enclosures offers electronic cabinets, thermal containment systems, and other data center containment products to keep your data center running efficiently and effectively. For more information on data center security and how you can keep your center safe, contact AMCO Enclosures today.