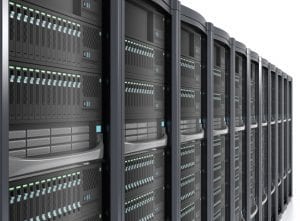 Electronics packaging racks do so much more than keep servers and other electronics organized and accessible. These IT racks have necessary capabilities in order to make sure that these components function at their highest capabilities.
There are many different types of electronics racks that are applicable for all sorts of scenarios, but the capabilities of many of these containment systems are limited. That's why custom cabinet configurations are becoming more popular by the day.
Here are just a few features that may be necessary for your rack configuration:
Heat dissipation
Hot and cold aisle containment systems are especially popular for high powered and high capacity data centers. Controlling the heat in these centers is extremely important in order to make sure that the components don't become overexerted. However, operating an air conditioning unit in one of these server rooms working at just 70% capacity can cost roughly $23,000. Integrating cooling systems within the server rack configuration is much cheaper and more energy efficient.
Safety
In certain areas, server racks need to be reinforced more than others. In areas with high seismic activity, for example, specific server racks may be needed in order to handle possible conditions without falling or being otherwise damaged.
Aesthetics
If your electronics packaging racks are going to be seen regularly, you'll want them to look sharp and clean. Custom finishes on your server racks, like using a particular metal, emblazoning the surface with a logo, or anything else you can think of that may be a great marketing tool could be done with the help of a custom enclosure company.
Protection from elements
In recent industry news, there are a number of companies looking to move their server racks outside, potentially to cold areas like the arctic, or even into the ocean. These particular racks would need to be reinforced in order to repel moisture, wind, dirt, and debris in order to function properly. These racks aren't standard, however, and must be custom-built.
AMCO Enclosures creates specialty racks for any and all applications with your needs in mind. Whether you're looking for something of larger or smaller size, a rack that will stand up to heavy duty application, or something that looks sleek, AMCO is able to create a custom rack to best suit your needs.