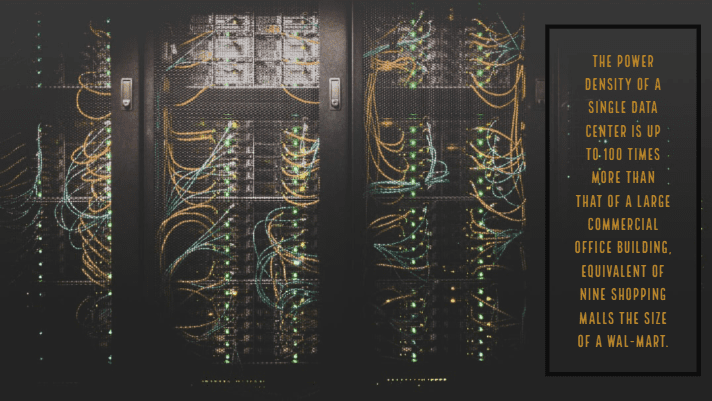 It's no secret that installing a server cabinet can help to keep your data center organized and running efficiently. But it's important to remember to plan ahead before you install a server cabinet at your place of business to get the most out of your new technology.
Unfortunately, some businesses make the mistake of installing their server cabinets without planning ahead, leading to unnecessary frustration later on. That said, here are a few common mistakes businesses make when preparing their data centers for new server racks and what you can do to avoid them.
Failing to measure the area before bringing in equipment
It's crucial that you measure the layout of your data center before you bring in new equipment. Don't assume that the measurements listed on a paper from five years ago are the same measurements of the area right now.
It can be frustrating to have barely enough room for a new server cabinet, but not enough room for the new equipment you plan to bring in. Take measurements to ensure your new server rack will fit, the equipment you plan to install will fit, and remember to keep track of your thermal containment systems.
Ignoring inventory and failing to update new additions
Your data center isn't a broom closet. You can't just set your equipment in a slot and leave it there without making a note of where that equipment is.
It's essential to keep your equipment together and to create a list of all the equipment you have at one time. Add any pieces of equipment to your list if they're removed from the data center.
Not reviewing your plans with your employees
Your employees are a vital part of your business, which is why it's important to keep them in the loop of all the plans and changes you're making with your data center.
Your employees will lose valuable work time trying to locate a piece of equipment you moved to another part of the room if you don't document the move and inform them that you've re-located it.
Ready to install a new data server cabinet for your data center?
Data centers are incredibly powerful. In fact, the power density of a single data center is up to 100 times more than that of a large commercial office building. That's the equivalent of nine small-sized shopping malls the size of a Wal-Mart.
Server cabinets can help to keep your data center organized and efficient. To learn more about electronic cabinets and hot and cold aisle containment, contact AMCO Enclosures today.