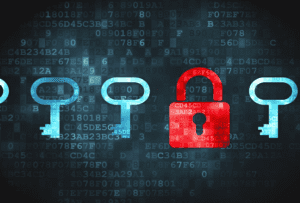 It's no secret that keeping data secure is at the forefront of every company's mind. Without data security, not only are your customers at risk but your business and your reputation are as well.
Biometric technology is a popular security method used to keep data centers protected. Biometric technology analyzes the identity of a person's physical features using facial recognition, iris recognition, and fingerprint recognition as a way to give secure access to only a few select individuals. Used correctly, these technologies can keep your data center safe and secure. But used incorrectly, these technologies can create loopholes that encourage fraud.
That being said, here are a few essential things you ought to know about biometric technology before implementing this technology into your own data center.
Fingerprint recognition is standard practice.

Fingerprint recognition is not only an acceptable security practice but it's also a common security standard for many data centers. This technology is made up of four features: user interface, system database, enrollment module, and authentication module. Each feature corresponds to the next until the authentication module identifies the person who wants to access the system. It may be in your best interest to consider implementing this biometric tech into your system if you haven't yet.

Biometric technology eliminates the need for a password.

Data centers that are over seven years old are considered out of date as per Green Computing norms. If your center is still using only a password for security, you could be putting your customers and your business at risk. Even the strongest passwords can be hacked. Biometric technology eliminates the need for a password and adds to the security of your center.

You can customize your biometric system.

Biometric technology isn't automatically the solution to your data center's security problems. It's important that you also customize and change your system to the level of protection that's needed. For instance, a colocation center may choose to include fingerprint scanners on the server racks themselves to protect the servers alongside the rest of the data center. Biometric technology allows you to scale your center's security as needed for optimal safety.
When it comes to your data center, you want to be sure your data center is safe and secure. AMCO Enclosures offers a wide array of server racks and electronic cabinet designs that keep your system up and running efficiently. To learn more about our data center products, contact AMCO Enclosures today.